Lineage II ? Wallet tamer?
Korean studio NCsoft for many years has been providing hundreds of hours of great entertainment. Known for such titles as Guild Wars 2, Blade and Soul, or WildStar, the company has been providing us with games for over 15 years. The creators specialize in MMO productions and I must admit, they do it very well. Lineage is one of the oldest titles and at the same time enjoys the greatest popularity. Did its next installment meet the expectations of loyal fans?
It gets better and better
The creators in the second part decided to move the plot back 150 years. The presented world is overtaken by a war between three kingdoms, and our hero obviously fights evil in them. Despite the incoming new titles from the Korean studio, each of their productions is treated individually. There are constant updates that stabilize the gameplay or eliminate bugs. In addition, the new additions bring many changes both in gameplay and visuals. NCsoft is a solid and very popular brand. Each subsequent production sets the bar higher and higher. I'm afraid this may lead them to their doom one day.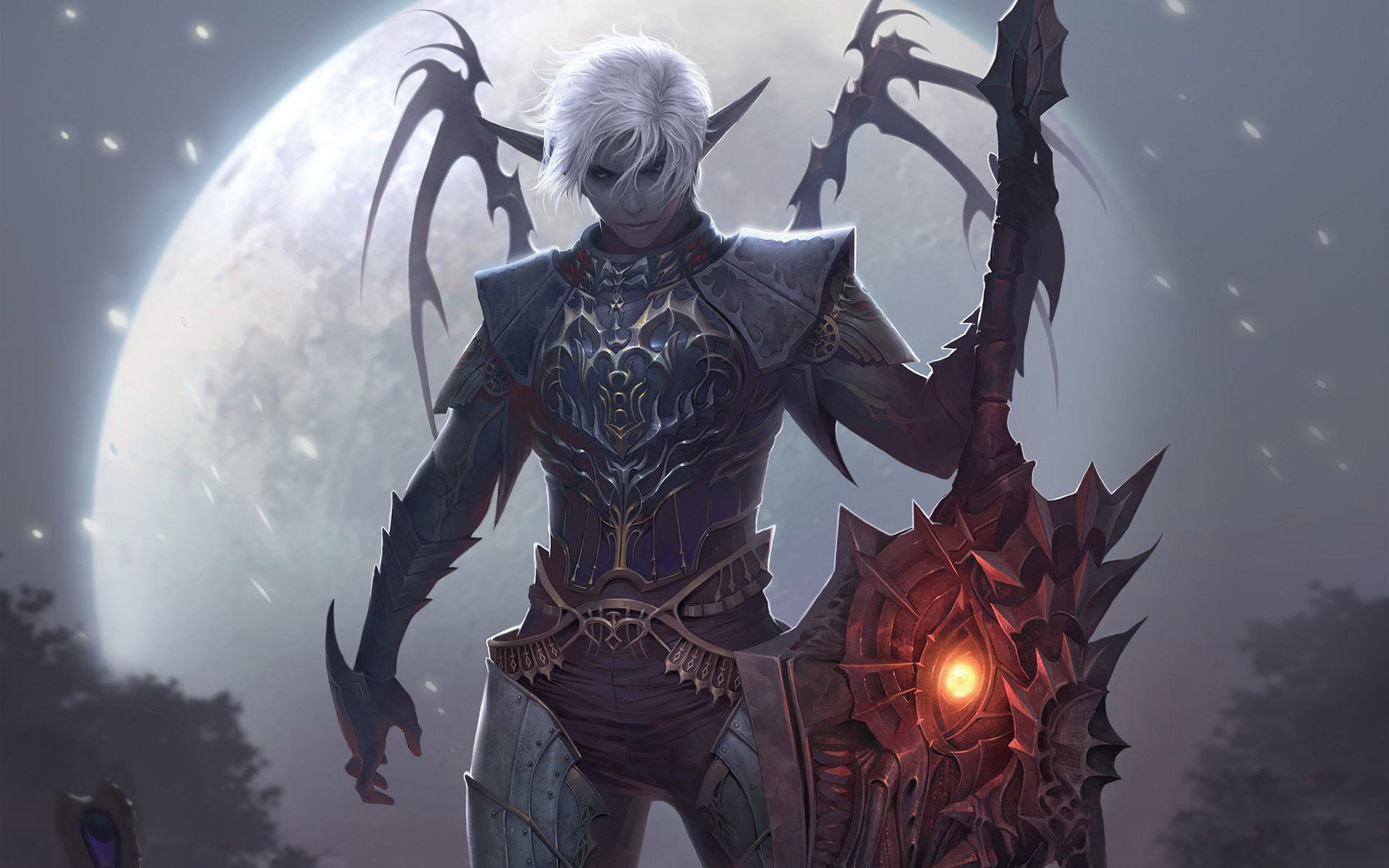 It could have been better
The company, which employs more than three thousand people, provides each of its seven active games with a robust humanitarian background. Despite appearing more and more interesting updates, many players, including some of my friends, no longer play any of their games. Is it just a brief infatuation, or is there something that rejects some players right from the start? See for yourself or read about my impressions from Lineage II. Of course, we start by creating a character. A low, male voice helps us navigate the main menu. Admittedly, most of the clues are too obvious, but it's still an interesting solution. The game offers us seven races, each of which can take on up to two classes. What's strange, the sex of our hero, as well as previously chosen race have an impact on the type of weapons we use. For example, after selecting the race Kamael a character will appear in front of us holding a crossbow, and after clicking on the mark of the human race the character is holding a one-handed sword with a shield, or a two-handed sword, which depends on the sex we chose. This suggests to us possible specializations, which will appear during the development of the character. Unfortunately, the number of possible paths does not compensate for the modest number of available classes.
Beautiful cover art
After logging in I started to look for graphic settings in panic, because the proposed texture quality is minimal. After a quick screen refresh I was very pleasantly surprised. The game looks very good, I must admit. The creators are also well aware of this and entertained by pride they let us know it. When entering new, larger locations in a short scene the camera moves away, showing the vastness and beauty of the visited nook of this great world. Not waiting a moment longer I started to perform the tasks and here the first solid distaste. Moving the character was not so much difficult as it was uncomfortable. Problems with overcoming invisible obstacles were made worse by a chaotically flying camera. At some point I began to fear that the fault lay with me. It turned out that the hardware is not faulty, and that is simply the charm of the game. While completing a series of tasks I felt a slight Déjà vu and a very clear image stood before my eyes. A few years younger me, focused on playing the first part of Mass Effect. A lot of talk and little action, as you can see this is how many games started. In the recently introduced addition, the creators removed the maximum level restrictions, so in order to get closer to the cream of the best players' society I looked into the nooks and crannies of the Internet. As it turns out, the further into the forest, the less mushrooms there are. The game is a pay to win system. Some users say that it is impossible to even get close to the top players without serious investments. This is not motivating.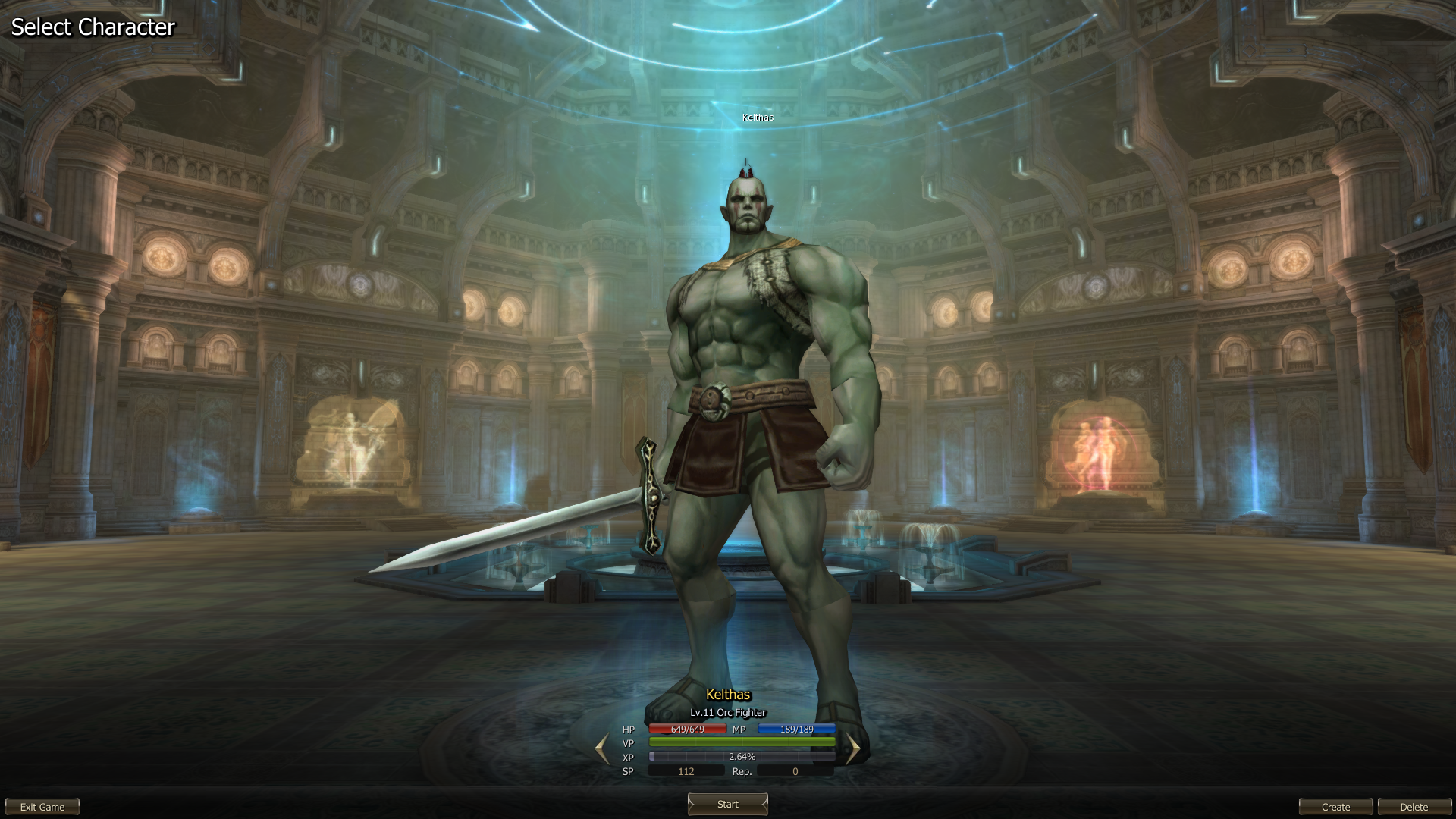 It looks good
Personally, I do not like titles that require from us not only a good skill, but also a fat wallet. Lineage II is a very enjoyable title that will catch the eye of many MMORPG fans. If you are ready to go all the way and devote a lot to the game, you probably won't even try to get out of this trap. Looking at NCsoft's efforts, hard work and progress, I dread to think what a smashing title Lineage III could be.